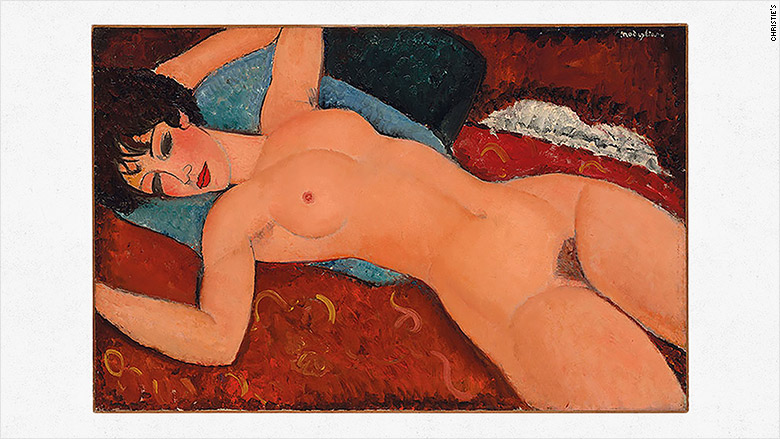 Modigliani's 'Reclining Nude' sells for $170 million at Christie's
"Reclining Nude," the century-old painting by Amedeo Modigliani, sold for $170,405,000 at a Christie's auction on Monday.
There were five bidders for the work and the auction lasted nine minutes. The Long Museum of Shanghai, founded by collectors Lui Yiqian and his wife Wang Wei, is the new owner of the painting.
This is the second-highest price for a painting sold at auction. Christie's had hoped the painting, made in 1917 and 1918, would fetch $100 million.
Christie's said the painting "caused a scandal" when Modigliani exhibited it nearly 100 years ago in Paris. Police were "outraged by the content of the show" and ordered it closed.
Now art is a hot commodity.
Roy Lichtenstein's 1964 pop art "Nurse," one of his signature comic book style paintings made with colored dots, sold Monday for $95,365,000. That's an auction record for Lichtenstein.