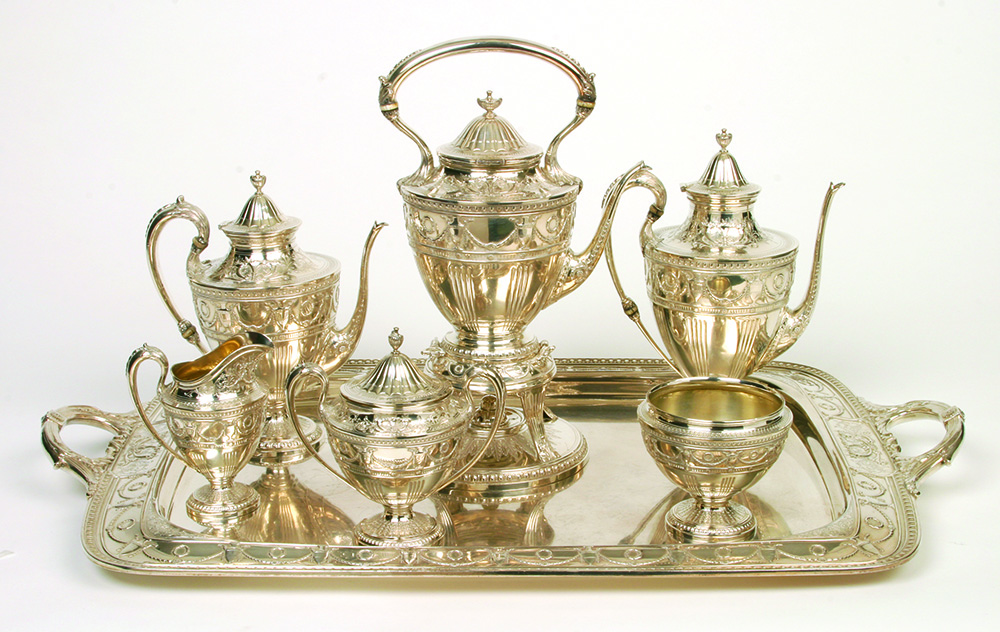 APPRAISAL SERVICE
Treasured Estates LLC is a full service personal property firm dedicated to the highest standard of professionalism.  The Appraisal Department is headed by Shannon Collison, an accredited Senior Personal Property Appraiser.  The staff is comprised of trained and experienced appraisers and researchers who are able to professionally evaluate a wide range of personal property.
WHAT TREASURED ESTATES LLC APPRAISES
Treasured Estates LLC specializes in the appraisal of antiques, artwork, decorative arts, designer furnishings, collectibles, jewelry, memorabilia and household contents.  With decades of experience, Treasured Estates LLC can appraise one item or an entire estate, from the rarest work of art to ordinary household contents.
WHO NEEDS AN APPRAISAL
Treasured Estates LLC customizes appraisal services to families, attorneys, courts, heirs, banks, museums, historical properties, non-profit organizations, government agencies, insurance companies, and businesses. These services include values for all aspects of Estate Planning, Insurance, Equitable Distribution, Charitable Contribution, Arbitration, and Dissolution of Marriage.
HOW THE APPRAISAL PROCESS WORKS
An appointment is made to review the personal property to be appraised.  A detailed Project Estimate for the appropriate appraisal services is forwarded to the client for review and approval.
INITIAL EXAMINATION
A follow-up appointment is made to begin the formal appraisal process including the examination by the qualified Appraiser.  The goal of the Appraiser at the time of the inspection of the personal property is to gather the necessary data including, but not limited to, a description of each item, measurements, signature(s) and/ or markings, medium, condition, circa, and digital photographs.
RESEARCH PHASE
Using the company's extensive research sources, library, experts, and current market data personal property is properly analyzed and values assigned with a high degree of accuracy.  By constantly monitoring each level of the marketplace Treasured Estates LLC specialists maintain a solid working knowledge of both the retail replacement value and the fair market value of items that are appraised.
THE FINAL REPORT
The final report is a well researched written document that will include:  Item identification and description, definitions, market analysis, bibliography and resources, and photograph(s) of the subject personal property.  The report will be specifically tailored to your appraisal needs.
Typically, the preparation of the appraisal report takes approximately 45 days after the receipt of your signed approval of the Project Estimate. Reports are prepared to current professional standards and the Uniform Standards of Professional Appraisal Practice.
We offer competitive rates on all of our services. There is no charge or obligation for an initial walk-through consultation. A fee for appraisal services and the compilation of a report is $175.00 per hour plus the actual expenses. Depending on the size of the project a retainer may be required to commence with the appraisal process.
THE APPRAISAL FEE
In accordance with professional ethics, fees are based upon time and materials expended and never on the value of items appraised.