MID CENTURY LOMPOC ESTATE SALE
August 4, 2022

-

August 7, 2022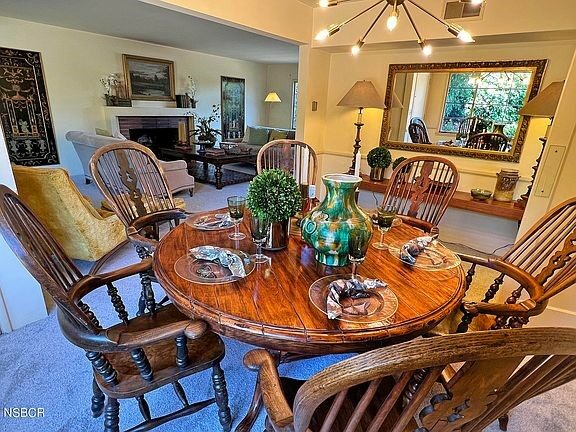 PREVIEW SALE
Friday. August 5. 2022
12:00 pm – 2:00 pm
PUBLIC SALE
Saturday & Sunday
August 6 & 7. 2022
9:00 am – 2:00 pm
Step back into time and shop the Mid-Century Modern furnishings & exuberant collections of a prominent Lompoc Estate. 
Benefiting Lompoc Valley Medical Center
The Modernist Style of the Sixties
is Back for the New Roaring Twenties 
| | | | | | |
| --- | --- | --- | --- | --- | --- |
| | | | | | |
Art With Clean Lines & Geometric Shapes
Stepping Back into In The Future: 
Purchased in 1958, this quaint mid-century home is still filled today with all the appointments of a 1950s / 1960s home – the furniture, art, kitchenware, clothing (an astonishing selection!), lighting, games, sewing tools, and décor of an era both long past, yet so popular again. A charming and increasingly rare example of a "time capsule" mid-century estate – which, along with the home itself, was generously bequeathed to the Lompoc Valley Medical Center by its owner!
We are pleased to offer the contents on behalf of the Lompoc Valley Medical Center Hospital! 
Forget supply chain issues &
Come shop an exclusive Estate filled with
endless wonders & unique offerings . . .
Found Only at Treasured Estates!
 

Coveted Mid-Century Collectibles
PAINTINGS:
Stylish examples of the geometric abstract art of the mid 20
th
century – which focused on basic or primary colors and geometric shapes sometimes based on nature – include a set of small geometric yellow and orange paintings, a striking geometric sunbeam motif painting in yellow and orange, large yellow, green and brown Zia-like cross painting in mid century style, pair of lovely abstract nudes in soft neutral tones, large Art Nouveau portrait of woman in florals also in pale neutrals, 4 lovely framed pieces of bird art, a large pastoral scene oil on canvas in the old master style, organic free-form tricolor abstract painting in green, yellow and orange, a classic 60's sub-genre stylized painting of child playing within an abstracted yellow flower field, and a large atmospheric still life from 1964. Set your mood: from bold modernist statements to soothing landscapes.
FURNISHINGS:
Sleek Danish modern teak dining table with 2 extensions and 12 well-designed coordinating chairs, geometric modern wood console table, mid-century modern low slung upholstered teak sofa and pair matching swivel chairs, modernist teak coffee table with art ceramic tile top, upholstered armchair and ottoman in russet tweed, adorable vintage bar/serving cart, set of 4 black bucket type mid-century dining chairs, tall ebonized Chinoiserie display cabinet with glass upper doors, occasional tables with open shelving in varied sizes and styles, stools and more stools, including a set of 4 colorful bar stools, oversized tufted neutral leather ottoman, round glass top table with chrome base and 4 chrome frame chairs, bedroom cabinet, clean-lined set of low ebonized open shelving. Complete your look, or add an eclectic focal point for emphasis!
 

Vintage Wurlitzer Spinet Piano & Bench
1986 Volkswagen Vanagon GL
1967 Plymouth Fury, 2 door 
DECOR:
Impressive art pottery throughout the house, many and varied pairs of handsome candlesticks, architectural type wall panel in classical motif, large beautifully framed wall mirror, ethnic and abstract figural carvings of people and animals, baskets, unusual mid century vases, and much more – fall in love and then enjoy finding its perfect spot in your home.
Hand Knitting Studio Machine & Cabinet
K. Steinhof, Berlin – West Germany
 

SEWING & KNITTING: Gorgeous floor loom by Nilos Leclerc, L'Istelville, Quebec, White brand and Singer "Tiny Tailor" sewing machines, vintage containers, wooden sewing boxes, both accordion & lift top styles, filled with notions, accessories & tools.
KITCHEN & BAR:
Dress that mid-century bar cart with vintage trays (huge selection), cocktail glasses, ice buckets, utensils, pitchers, and all manner of barware straight from the mid 20
th
century, plus ultra-versatile pottery crocks, biscuit jar, large biscuit tin, vintage canning jars, colored glass canister set, vintage aprons, amber glassware, pressed glass and milk glass, colored glass urns and vases in the stylized forms of the 60s, unique serving pieces, charming two tone coffee mugs, all manner of utensils, glazed pottery…it's a joy to explore the spacious kitchen details. 
ALSO OF INTEREST:
Vinyl records and sets, console lift top style stereo cabinet including an 8 track player, vintage tambourines, artists easels, pool cues, racks and accessories, electric organ and a Wurlitzer spinet piano, collection of vintage tennis rackets, vintage games, chess sets, roller skates, binoculars, and a Royal typewriter in its case and antique black Smith Corona "Clipper" typewriter, large area rugs including a vintage floral on cream ground flat weave rug, natural fiber modern rug, and classic wool oriental rug on deep red ground. Explore all the surprises that have no "category!"
A timeless collection of vintage clothing, iconic fabrics, artistic styles, handcrafted to perfection!
CLOTHING & ACCESSORIES:
Over a dozen full-size racks in two rooms filled with amazing vintage clothing, a great deal of it artfully hand made, and not by your casual hobbyist, but created by a seamstress of the extraordinary caliber that a fine European fashion house would have been proud to engage; many pieces of her own original designs, in every color, every type of women's couture, with the design flair of the mid-century period; vintage costume jewelry in abundance, and a selection of vintage shoes and cowboy boots. Experience this collection … perhaps more than once!
!!
A Vast Collection of Bold, Modern
& Confident Vintage Clothing
As trail blazing as the collector herself. Come shop her extraordinary, boundary pushing collection of handcrafted couture!  
Big jewels & statement-making pieces re-emerge. Timeless design for the modern era!  
Share Your Favorite Estate Sale Finds! 
A Special Coupon for our Loyal Customers 10% Off One Item
Valid through
Aug 6, 2022
We are passionate about offering
exceptional Estate Sale Events!
Featuring the collections of a prominent
Santa Barbara Estate filled with worldly treasures collected over several continents & generations.
CAPTIVATING SANTA BARBARA
Friday. September 2nd 2022
Featuring the contents of a beautifully furnished
quintessential Santa Barbara Estate!
Friday. September 9th 2022
September 10th & 11th 2022
Featuring the exceptional property of a prominent Lady, whose collections will enchant and delight!
Friday. September 23rd 2022
Saturday. September 24th 2022
Featuring the contents of an Orcutt Estate filled with contemporary furnishings, décor & all things lovely!
Friday. September 30th 2022
Featuring the property of a prominent Estate
filled with worldly collections that create a natural elegance inside & out!
F
riday. October 7th 2022
Saturday. October 8th 2022
Featuring the contents of a massive Santa Maria Estate filled with timeless, contemporary,
Saturday. October 15th 2022
Shop a massive outdoor area filled with barn
relics & architectural finds, vintage garden 
items & courtyard statuary, potted plants,
ranch items & unusual discoveries!
SOLVANG HOLIDAY OPEN HOUSE
F
riday. November 18th 2022
November 19th & 20th 2022
Featuring a capsule collection of unique estate offerings, seasonal decor, fine jewelry, couture & more! Let the holiday shopping season commence!
A boutique real estate brokerage with a team of agents, designers & strategists dedicated
to the 
success of each client!
2202 Point Sal Loop, Lompoc
1823 Laurel Avenue, Solvang
290 Bradley Avenue, Morro Bay
THE RIGHT TEAM MAKES ALL THE DIFFERENCE
A boutique real estate brokerage with a team of agents, designers, & strategists dedicated to the