Willemsen Dairy Farmhouse Estate Sale, Buellton
June 4, 2020

-

June 7, 2020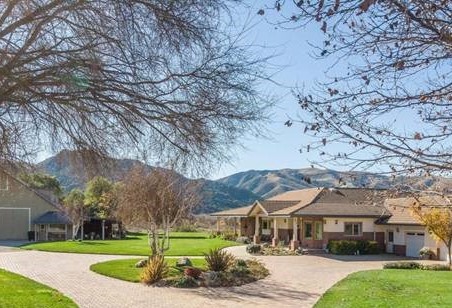 Featuring the collections of an iconic Buellton Dairy Farm. Generations of antiques, collectibles, tools, farm implements, industrial materials, architectural barn salvage, metal shelving, western horse tack, vintage kitchen and bar items, fine furnishings and mid-century pieces, local memorabilia, and garden offerings.
*Join the Treasured Estates mailing list at www.TreasuredEstates.com and shop before the general public on Friday, June 5th, from 12:00 pm – 3:00 pm.
_________________________
SHOP IN PERSON WITH SOCIAL DISTANCING GUIDELINES
Every estate tells its own story of past times and interesting connections. The historic Willemsen dairy farm dating from Buellton's early days tells a longer and more local story than most. In the grand old barn and grounds, discover the practical and the nostalgic, from furniture, lighting, art, décor, and kitchenware, to antique farm implements, vintage equestrian tack, countless power and hand tools, dairy and farming supplies and materials, memorabilia, and ranch equipment. 
Where Past & Present Offer Infinite Potential.
Farm Implements . . . Once essential now sculptural.
The barn kitchen and prepping pantry are filled with cast iron cookware, roasters, large pots and serving dishes, a delightful red vintage pull-out step stool, several sets of fine Noritake china (Ridgewood and Fairmont patterns), and Haviland Bavarian china plus stoneware sets including Pfaltzgraff, and a focal point set of Fiesta ware in hot orange, a lovely set of Christmas china, and a very large and handsome collection of pewterware to use or to decorate that rustic hutch in your dining room; classic blue and white imported china pieces for the perfect tablescape, small appliances, fine etched glassware, barware, and interesting utensils and accessories for cooking and serving. Matching set of 24 tall glass vases for entertaining, both decorative and practical tablecloths and napkins in abundance (plus quilts, blankets, throws and 2 blanket and quilt racks), oversized coffee pots, warming servers, and punch bowls…clearly there were parties! 
and inject both a modern and historical flair. 
Discover The Farmhouse Pantry . . .
From Framer Folk Art to Contemporary Tools
The vast work shop includes standing and tabletop planers, radial arm saw, bench grinders, standing and bench top band saws, vertical belt sander, reciprocating saws, circular saws, shop vacs, numerous antique/vintage water pumps, air compressor, over 20 small motors, garden power tools, power sanders, good selection of clamps including a heavy duty press, numerous tool and parts chests. Antique items include: wheels, block and tackles, manual drills, various hand saws including large bow saw, heavy antique pulleys, scythes, antique tractor seats, iron wheeled hand tiller, impressive wall mounted manual drill press, antique pumps mounted on barrels/buckets, and much more. Hand tools, vintage and antique, number in the hundreds and fill multiple work benches! 
The Farmhouse Way . . . Using historical items
Tiger Oak is produced by milling a board along its radius into quarters – called "quarter sawing" – at an unusually steep 60 to 90 degree angle to the growth rings of the tree, resulting in finished wood (not only oak!) with a distinctive stippled, flecked grain appearance. It is often used in high quality furniture or any place where a striking appearance is valued. While the yield is lower than normal milling, the resulting lumber is stronger and warp resistant. It is also called "quarter sawn oak" and can be recognized by its curving parallel "stripes," not unlike those of a tiger. 
Farmhouse Curiosities…local memorabilia
mixed with vintage treasures!
Reminders of Generational Farming – both useful and ready to up-cycle as décor! Dozens of dairy farm milk cans, some branded, in every size, and cream separators (bench mounted and free standing) by De Laval Separator.
Oil lanterns, wooden milk bottle crates, dozens of glass milk bottles, glass jar butter churns, antique iron scales, oak sewing machine cabinets with early Singer machines, sad irons, a gorgeous handmade wooden grain scoop, delightful collection of handmade wooden shoes, a massive selection of Holstein cow collectibles for you cow lovers, and two wonderful handmade windmill replicas. 
Antique and vintage equestrian tack including padded leather plow horse collars, a wonderful 2 horse doubletree evener with two singletrees, saddles, bridles, reins, and accessories from days gone by. There's even a life sized wooden horse head to hang on the wall and display your vintage tack! 
Workshop Storage…take a closer look at this unique storage chest!
Raw Materials Abound . . .
Endless options for every project – plumbing, irrigation, carpentry, mechanical, dairy, farming, ranching, fine doors, lumber, steel, pipes, and more – the list is long. Antique auto/bus/tractor parts including headlights, signals, and license plates. Several vintage industrial storage shelves, perfect for that garage or work shed that needs more function and character than modern lightweight shelving; and a collection of vintage metal toy trucks.  
MADE . COLLECTED . COVETED
The historic barn is filled with vast furniture choices: a handsome refectory style wood dining table with 6 coordinating wood chairs, round oak pedestal dining table with 6 pressed oak spindle chairs, trestle dining table with Windsor style chairs; several dozen occasional tables ranging from nesting, barley twist, magazine, octagonal, cabinet style, spool leg, mid century, round on tripod pedestal, glass and iron, contemporary and vintage; multiple wooden bookshelves, some with big capacity but small footprints; 3 oak chests of 5 drawers each, plus a variety of other dressers with 3 to 6 drawers, good looking oversized round ottoman/hassock with coordinating pillows, console table, 6 or more coffee tables – round, oval, rectangular – in glass, wood, and iron. Chair choices such as overstuffed upholstered chairs, game/dining table low chairs on casters, bucket style side chairs, several solid wood classic rocking chairs, and desirable Morris reclining chairs. Beautiful steamer trunks and chests, including an unusual pine chest with leather and metal strapping, charming vintage high chair, 3 desks to choose from, half a dozen wall mirrors to open up that blank living room or bedroom wall, and a large wood and glass retail display cabinet (a store, a collection, or a man cave?), a wood drafting table and a wooden podium; Several unique table lamps in a multitude of styles and floor lamps in elegant legacy styles as well as contemporary and whimsical – in iron, marble, brass, glass, pottery, porcelain (dark corners, be gone!).  
SAVE THE ESTATE SALE DATES
The Fine Jewelry & Accessories
The Coveted Cowboy Collection
____________________________
Americana & Western Collections
Safety
is the New Normal! 
Stronger Together. Safely Apart.
COVID-19 Safety Procedures For Attending Treasured Estates Events
We are excited to be seeing our customers again! Here is how we plan to do it safely under the new County of SB requirements:
Please do not attend if you have had symptoms, or have been with others who do, in the past 14 days.

 

Desperately looking for something? Send a friend and we'll help them find it. (Hint: ask them to place a FACETIME call to you from the sale, and reverse the camera view to chat and share their live walk-through!)

All customers 13 years and older must wear a mask that covers the nose and mouth

(per published May 26 SB County Medical Officer order)

,

from the time you arrive until you leave

– preferably one that attaches behind the ears. 

A bandana or scarf will work, and a medical mask is better still. 

Six feet of social distancing is required,

especially when

standing in line to enter

and when

waiting in line to check out

. 

Respect personal space while shopping and packing. 

Entry may be controlled to avoid overcrowding.

Other suggested protocols

(similar to those in grocery stores):

Wash hands before arriving and after leaving.

Come alone, if possible.

Touch items only if necessary.

Bring hand sanitizer with you, if possible. (Shortages may prevent us from having enough for everyone.)
We look forward to seeing
through this time together in good health!
A Special Coupon for our Loyal Customers 10% Off
Valid through
Jun 6, 2020
Your copy should address 3 key questions: Who am I writing for? (Audience) Why should they car
_____________________________________________________________________
THE RIGHT TEAM MAKES ALL THE DIFFERENCE
A boutique real estate brokerage with a team of agents, designers, and strategists dedicated to the
_____________________________________
AT THE HELM
 Treasured Estates Premier Properties is headed by our very own Shannon Collison, Realtor CDRE 00498188, Member, National Association of Realtors, California Association of Realtors, Santa Ynez Valley Association of Realtors, Santa Barbara Association of Realtors.
THE DREAM TEAM 
By merging our exceptional estate sale services with Shannon's residential properties experience, we offer the client local market expertise and unique services to optimize the market positioning of the properties we list for sale. 
EXCLUSIVE BENEFITS FOR BUYERS & SELLERS 
We offer a dedicated in-house marketing team that provides professional staging and photography to make your property look the very best. We simplify the process with complementary curating and customized personal property management. Receive preferred rates with a number of our home design providers.  
Spectacular contemporary farmhouse ranchette with panoramic mountain and vineyard views located just one mile outside of the town of Los Alamos and minutes away from Los Olivos. Private gated drive leads you to this serene hilltop home with 360 degree expansive views of neighboring vineyards and rolling hills. This home boasts a charming entry and opens to a well-designed open concept floor plan, with three bedrooms and two full bathrooms, each with vaulted ceilings and tons of natural light from picturesque windows. The high ceilings add a sense of generous scale to all the living spaces. The chef inspired kitchen is a dream with stainless steel appliances, oak cabinetry, granite counter tops and a sun filled breakfast room with extraordinary views from each window. The en-suite master bedroom features its own bath, office retreat and walk-in closet. Surrounded by lush lawns, the patio areas provide the ideal space for relaxing and unwinding, or for wine country entertaining, while enjoying the breathtaking views of the San Rafael Mountains and Purisma Hills from the spa.

APPROXIMATELY 2,000 SQ FT

WELL DESIGNED OPEN CONCEPT

FORMAL LIVING ROOM WITH FIREPLACE

VAULTED CEILINGS THROUGHOUT

 

2000 SQ FT +/- CUSTOM WORKSHOP

1000 SQ FT +/- HORSE/HAY SHELTER

PRIVATE WELL W/5000 GAL TANK

SPECTACULAR PANORAMIC VIEWS