EXTRAORDINARY MESA OAKS – LOMPOC ESTATE SALE
March 9, 2022

-

March 12, 2022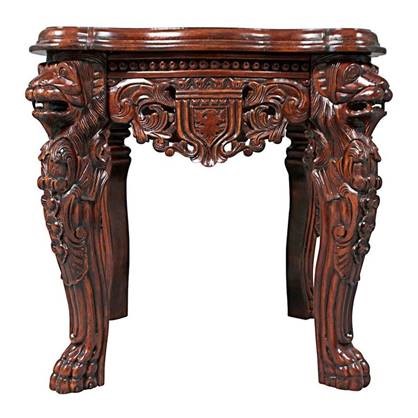 Friday . Saturday . Sunday
Discover Elegance at Ease
Welcome to a lovely Mesa Oaks estate that truly
resembles a two-story treasure chest as much as the
charming home that it is! We have rarely seen such
depth and breadth of collections in a single home.
Count on being surprised and, once you have found
your favorite niche, amazed by the vast selections
within every category of merchandise!
Authentic vintage & contemporary items collected
over a lifetime with the utmost care & thoughtfulness.
Two dramatic king beds, one a classic tall four-poster, the other a massive and ornately carved beauty; elegant pair side tables; pair of plush leather recliners, a delightful mid-century gentleman's wardrobe with labeled compartments for every accessory! English tavern stools; elegant inlaid bar cart with brass bottle holders; stunning Jacobean style carved antique sideboards and buffets – many to choose from, and a tall narrow antique case that is a current favorite with staff; mahogany dining table and chairs; deeply embellished octagonal carved center table with 4 equally impressive chairs; white wicker chairs and settee; dramatic bentwood rocker; pair of curved glass front china cabinets; South Asian openwork wood room divider/screen; plant and display stands; antique blanket chests, storage trunks, steamer trunks, from rustic to highly decorated; grand carved and upholstered throne chair; two antique tall case clocks, antique Vienna regulator wall clock, elegant mantle clocks in different styles – instant atmosphere for any room.
Forget supply chain issues &
Come shop an exclusive Estate filled with
endless wonders & unique offerings . . .
only found at Treasured Estates!
Explore porcelain, potteries,
stones & decades of collecting
 

Beautiful, functional & inspirational . . .create a collection with us!
Old World Charm Re-Imagined
Esteban Duende Ltd Edition Classical Guitar
Handcrafted, Authentic & in Abundance
Dozens of traditional quilts in every quilting pattern & color combination, new & vintage; large selection of new unused sheet sets; tablecloths from embroidered antiques to decorative modern choices; crocheted and knitted blankets and throws in bright colors; bedspreads and comforters; fabric remnants & fat quarters for quilters; embroidery thread, needlepoint hoops, and supplies including a new needlepoint floor stand, Singer sewing machine, ribbons, yarn, gorgeous cross-stitched tea, and hand towels – if you have a weakness for softgoods, you will be in your element!
 

Books, curiosities, vintage toys, pottery, stationery supplies & memorabilia
Décor, Collections, Memorabilia
Vintage military uniforms, child's pedal toy woodie wagon car – adorable and fun; various items of armor; jewelry boxes in great abundance; English brasses and brass coal bin; set of framed drawings of the English village Ipswich; embroidered wood fire-stand; vintage luggage; grand sterling silver English vanity set in original box; over 100 English ceramic Toby mugs in every size; wonderful Matchbox toy car collection; vintage military toys; tin wind-up toys, an astonishing large Victorian dollhouse fully furnished! New-in-box collectible dolls of famous figures such as Elvis and Princess Diana; vintage board games; faux payphone; set of Nancy Drew books; statuary, figural décor, Native American items, urns, candlesticks, vases, carvings, decorative balls, an ethnic hand-loomed wool rug with lion motif, antique hand-knotted dark wine area rug, lamps, and light fixtures many with beautiful glass-paneled shades; a large collection of blue and white Wedgwood bisque; richly colored stained glass window hanging; pair of concrete entry lions; colorful stone inlaid standing world globe; Chinese carved wool rug; enchanting small boxes in porcelain, silver, brass, lacquer, wood, and shells – and this is a mere sampling!
Incredible Selection of Fine Antique Furniture – storage options rich in design that elevate any interior . . .
Fine English China, tea sets, heavy cookware, a wide selection of barware, kitchen décor, serving pieces, baskets, trenchers, desirable flatware, an assortment of large stylish pewter & silver serving trays & chef-inspired curiosities. A vast assortment of useful household supplies, storage options, tasteful seasonal offerings & more.
Farmhouse Inspired Décor & Collectibles Mixed with Vast Kitchen Offerings!
 

with an au courant feel that seamlessly blends next to modern-day decor!
Set after set of desirable china: English Blue Willow, Spode, Gucci, vintage Japanese & fine European china & serving pieces; copperware abounds for cooking and decorating; vintage kitchen stool, vintage tin & cast iron tools, vintage kitchen signs, scales, & soda crates, utensils, and décor; colorful crystal & glass barware and stemware; colorful figures, accessories & servers for your color-coordinated kitchen; a wonderful butter-yellow vintage kitchen hutch that warms the whole room; masses of hand-painted figured trays, platters & bowls, many in colors & themes absolutely perfect for Easter! Multiple flatware sets, cast iron, and a great selection of cookware and bakeware. The kitchen/dining area is truly overflowing with surprises.
 

 

 

of sewing notions, trimmings, buttons, ribbons, lace, appliques, and beads
Marvelous selections of costume and fashion jewelry in rhinestones, Austrian crystal, sterling silver, beads, bracelets, rings, earrings, chains and pendants!
Spring Fashion At Its BEST
Women's Clothing, Shoes, Handbags,
Fashion Jewelry, and Accessories
Hundreds and hundreds of choices in clothing fashions – a high percentage new-with-tags, and never worn – in a variety of sizes! Higher-end pieces are priced separately, and the majority – quality casual, everyday choices to live in – are offered at $6 apiece! Rack after rack, shelf after shelf, overflowing onto the large patio…you may wish to return in order to see it all. An entire room is devoted to shoes, handbags, belts, and accessories. Many hundreds of pieces of fashion jewelry will be on display at this sale. 
Share Your Favorite Estate Sale Finds! 
A Special Coupon for our Loyal Customers 10% Off One Item
Valid through
Mar 12, 2022
3123 Courtney Drive.
Lompoc. CA
From Buellton, West on Highway 246
At the traffic circle, take the 1st exit onto Purisima Rd

Turn right onto Rucker Rd

Turn left onto Onstott Rd

Turn right onto Courtney Dr

Destination will be on the left
Please Park Respectfully!
Watch For Sale Attendees, Neighbors & Pets!
We are passionate about offering
exceptional Estate Sale Events!
Featuring a Prominent Collection of
Plein Air Paintings by Renowned Artists &
Mid-Century Modern Furnishings. 
Important, original works by regional favorites:
Ralph Waterhouse, Thomas Van Stein, Gene Peebles, Richard Schloss, Don Longmire & others. Mid-Century Scandinavian furnishings, décor, & collectibles.
VIRTUAL SALE OPENS TO TREASURED ESTATES CLIENTELE FIRST
Closed Mondays & Tuesdays
Featuring the curated contents of prominent estates from Montecito to Templeton gathered into one expansive location! Join us for a
Pop-up Estate Sale to shop an exciting capsule collection of decorative accessories from every continent, plus fine art, choice antiques, and contemporary furnishings of refined modern luxury for the well-appointed home and garden. Surrounded by elements of the cool and stylish culture of Central California – including offerings from the now-famous Renaissance Antiques – expect to discover fresh inspiration and all the design essentials of a captivating home interior.
1693 Copenhagen Drive, Solvang
Featuring the Estate of a prominent Lady whose contemporary designer décor and luxurious furnishings
will enchant and delight!
Saturday Only, May 7. 2022
Join us for the annual Barn & Garden Estate Sale –
one day only! Shop a massive outdoor area filled
with barn relics and architectural finds, loads
of vintage garden courtyard statuary, potted plants,
ranch items, tack, unusual finds!  
517 Aebeltoft Way, Solvang
4291 Glengary Road. Santa Ynez
Over 35 Years of Dedication to the
Sale of Real & Personal Property
WWW.TreasuredEstatesPremierProperties
AT THE HELM
 Treasured Estates Premier Properties is headed by our very own Shannon Collison, Realtor CDRE 00498188, member, National Association of Realtors ®, California Association of Realtors ®, Santa Ynez Valley Association of Realtors, Santa Barbara Association of Realtors.
TEAM DEDICATION 
By merging our exceptional estate sale services with Shannon's residential properties experience, our clients benefit from our broad experience combined with intimate local insight. Our personalized approach, reputation, and extensive network afford us the knowledge and access to numerous off-market properties.
EXCLUSIVE BENEFITS FOR BUYERS & SELLERS 
Our innovative marketing and sales approach creates a recipe for success. Let our dedicated in-house team provide professional staging and photography to make your property look its very best. Our streamlined process allows us to offer complimentary curating and customized personal property management. Receive preferred rates with a number of our home design providers.