SANTA YNEZ ESTATE SALE, WOODSTOCK RANCH
March 5, 2020

-

March 8, 2020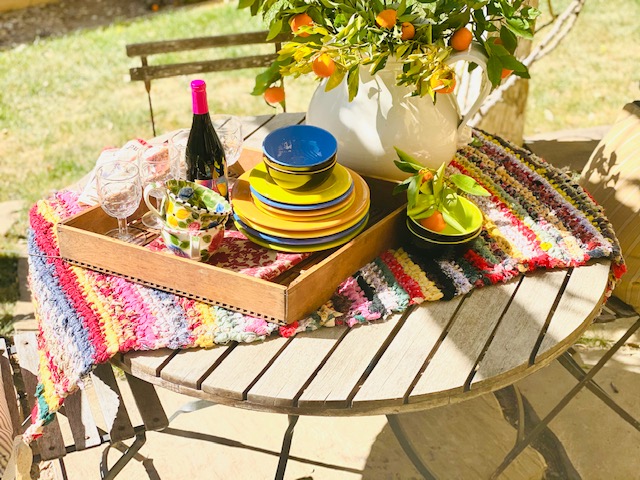 This week's event is perfectly imperfect with no two items exactly alike . . . how refreshing! When Modern design feels mass-produced, authentic hand crafted items with real generational patina and quirky irregularities can hold a particular appeal. 
Antique Folk Art Metal Ranch Sign
Antique Adirondack Twig Table
Antique Industrial Foundry Mold, Wheel in Colors
Early American Step Back Cupboard
FOUNDING DESIGN: The early colonists brought art forms and craftsmanship that would define a nation. These early american treasures still feel refreshingly modern.
Antique English Wooden Carved Pub Sign
HISTORY IN THE DETAILS: Collections that charm
and inject both a modern and historical flair. 
Antique American Wooden Fire Hose Reel
Heirloom antiques imbue a cozy farmhouse
feel in the stylish ranch retreat.
A Masterclass in mixing modern & historical.
term for a decorative accent or 
blocks at the corner of a wall.
Some are structural, providing
made with inferior stone or rubble,
add aesthetic detail to a corner.
all reinforcing the onlooker's sense
of a structure's presence.
This week's event has several architectural salvage pieces including a set of four cast iron star formed quoins!  
Pair of Architectural Salvage Arched Shutter Panels
Antique Early American Dollhouse Replica
FROM THE ESTATE: Massive Farmhouse Work Table $850
FROM RESTORATION HARDWARE: $3,015
FROM THE ESTATE: Monumental Primitive
FROM RESTORATION HARDWARE: $4,275
FROM THE ESTATE: Antique Corner Cabinet in the Chippendale Style $750
FROM RESTORATION HARDWARE: $2,695
FROM THE ESTATE: Vintage Industrial Farmhouse Work Cabinet $575
FROM RESTORATION HARDWARE: $1,220
FROM THE ESTATE: Vintage Metal Storage Cabinet with Thirty Drawers $175
FROM RESTORATION HARDWARE: $725
Antique Kitchen "Kentucky" Pantry
Cupboard with Original Green Paint.
Antique Franklin Sugar Refining Company of
Philadelphia Metal Storage Box
Antique Farm Collectible Grain Cleaner
The collections, furnishings,
and owner's keen eye for the
this renowned, sophisticated
interior designer's home a
Antique Industrial Foundry Mold
BOAT FEATURE: 2007 Nitro 189 Sport Boat & Trailer 
_____________________
MADE . COLLECTED . COVETED
I
n this large and luxurious rural home nestled in the prestigious Woodstock Ranch of the Santa Ynez foothills, the term "genteel country estate" has been fully realized. This estate is very much imbued with a traditional American sensibility, yet it exudes the deeply layered, comforting presence of Danish "hygge", and the beauty of complex patinas found in organically worn items with long histories, or Japanese "wabi sabi." 
A monumental primitive antique kitchen cabinet in its original grey and white that could inspire one to build a kitchen around it, antique "jelly cupboard" in pale washed blues, tall Early American "step back cupboard" with its original paint, a primitive antique farmhouse cupboard in the original red finish, Early American blanket chest in robin egg blue, Adirondack hickory tables with traditional branching legs and rustic decoration, a vintage kitchen cabinet in white with 12 drawers, charming narrow antique "chimney cupboard" in original dove grey paint, and a tall stunning antique pine corner cabinet, simply beautiful in design and materials. The true standout with its stunning original green paint is the Kentucky Pantry cupboard with pullout work stations, its own storage boxes, and glazed presentation shelves – utterly practical while also defining the perfect mood for any aspiring farmhouse kitchen!
A very long harvest table in good rustic condition, antique wicker work table polychromed in French green, a vintage work table in original paint with 6 drawers, an antique walnut drop leaf "Pennsylvania table", a plank top farm work table or desk, a rustic gardener's work cabinet, Early American Sheraton "country" side / work table, charming vintage extendable enameled work table with metal legs, and a massive farm work bench with green painted base and butcher block style top with antique vise attached – would make an ideal kitchen island, bar, crafting / laundry work room table or outdoor kitchen piece with bar stools for California style alfresco dining.
Cast iron firebacks with equine motifs, charming Shaker boxes, large wooden trencher bowls that make the ideal centerpieces filled with seasonal offerings, folk art pieces abound in many styles, numerous enamel ware buckets, fascinating architectural salvage such as shutters, panels, doors, fireplace surround, quoins, and more to inspire creativity, interesting foundry molds used as decor, well curated western American farm antiques, a variety of tasteful vintage signs, a charming understated steamer trunk with owner's name intact, and a large wooden coffer / trunk – the perfect end of the bed storage or seat. Vintage and antique hand tools such as hand drills, planers, wooden levels, measures, and more – plus a long, wonderful vintage carpenter's tool box, large vintage wood cutout holiday décor pieces, period and vintage industrial indoor and outdoor lighting fixtures, vintage industrial laundry room items, enticing rustic buckets, tubs, bins, colanders, a grain box, a grain / seed cleaner, vintage drying rack, spinning wheel, an assortment of wonderful mirrors, antique cast iron hardware scale, a fine antique replica of a large early American
dollhouse, a vintage toy John Deere pedal tractor, games and Craftsman tool chests.
Chintz is making a comeback, and floral patterns are once again filling our social media feeds. To that end, we offer a pair of custom "statement" Ralph Lauren upholstered floral sofas that feel refreshingly modern. A New England style daybed in red Western motif fabric, assorted rustic and vintage mirrors, andirons, a Boston Rocker, a superbly handsome "breadboard top" antique dresser / server in sycamore with a beautifully shaped apron and original brass pulls, a very unique primitive "fainting couch" lounger with custom upholstered pad – the perfect patio accessory, a stare-worthy carved and polychromed genuine English tavern sign "The Plough " (insert your own fitting joke here while contemplating all the man-caves that could use and appreciate a cultural upgrade!). A set of rustic ebonized Hitchcock dining chairs, ladder back chairs, and Windsor chairs, pairs of slip covered and upholstered "easy chairs" in white cotton, plaid, and mixed fabrics, a subtle and gorgeous round French cherry center table – worm holes included, fabulous selection of wicker outdoor / porch furnishings in many designs and periods – wait until you see the pair of antique Victorian era porch chairs in green!
An entire room has been devoted to a well edited selection of quality designer men's and women's clothing and accessories – everything from shoes and handbags, outerwear to t-shirts, polished brunch attire and festive looks. Vintage and contemporary linens, bedding, and blankets –including those classic traditional striped Hudson Bay wool blankets, hooked antique and vintage rugs, and bolts of designer fabric remnants. 
The kitchen area is filled with equal parts useful and decorative fare – unique serving pieces mixed with vintage collectibles. The Pennsylvania Dutch metal tole ware folk art trays are sure to please, as well as the vast assortment of vintage barware in coveted Federal Glass patterns and Bennington Vermont Pottery in speckled blue agate. 
SAVE THE ESTATE SALE DATES
this beautifully furnished
BUELLTON RANCH ESTATE SALE
____________________________
Offering the collections of an
iconic Santa Ynez Valley ranch!
Your copy should address 3 key questions: Who am I writing for? (Audience) Why should they car
_____________________________________________________________________
THE RIGHT TEAM MAKES ALL THE DIFFERENCE
A boutique real estate brokerage with a team of agents, designers, and strategists dedicated to the
_____________________________________
AT THE HELM
 Treasured Estates Premier Properties is headed by our very own Shannon Collison, Realtor CDRE 00498188, Member, National Association of Realtors, California Association of Realtors, Santa Ynez Valley Association of Realtors, Santa Barbara Association of Realtors.
THE DREAM TEAM 
By merging our exceptional estate sale services with Shannon's residential properties experience, we offer the client local market expertise and unique services to optimize the market positioning of the properties we list for sale. 
EXCLUSIVE BENEFITS FOR BUYERS & SELLERS 
We offer a dedicated in-house marketing team that provides professional staging and photography to make your property look the very best. We simplify the process with complementary curating and customized personal property management. Receive preferred rates with a number of our home design providers.  
____________________________________
725 My Road, Los Alamos, CA 93440
903 N. College Drive, Santa Maria, CA 93454