Orcutt Estate Sale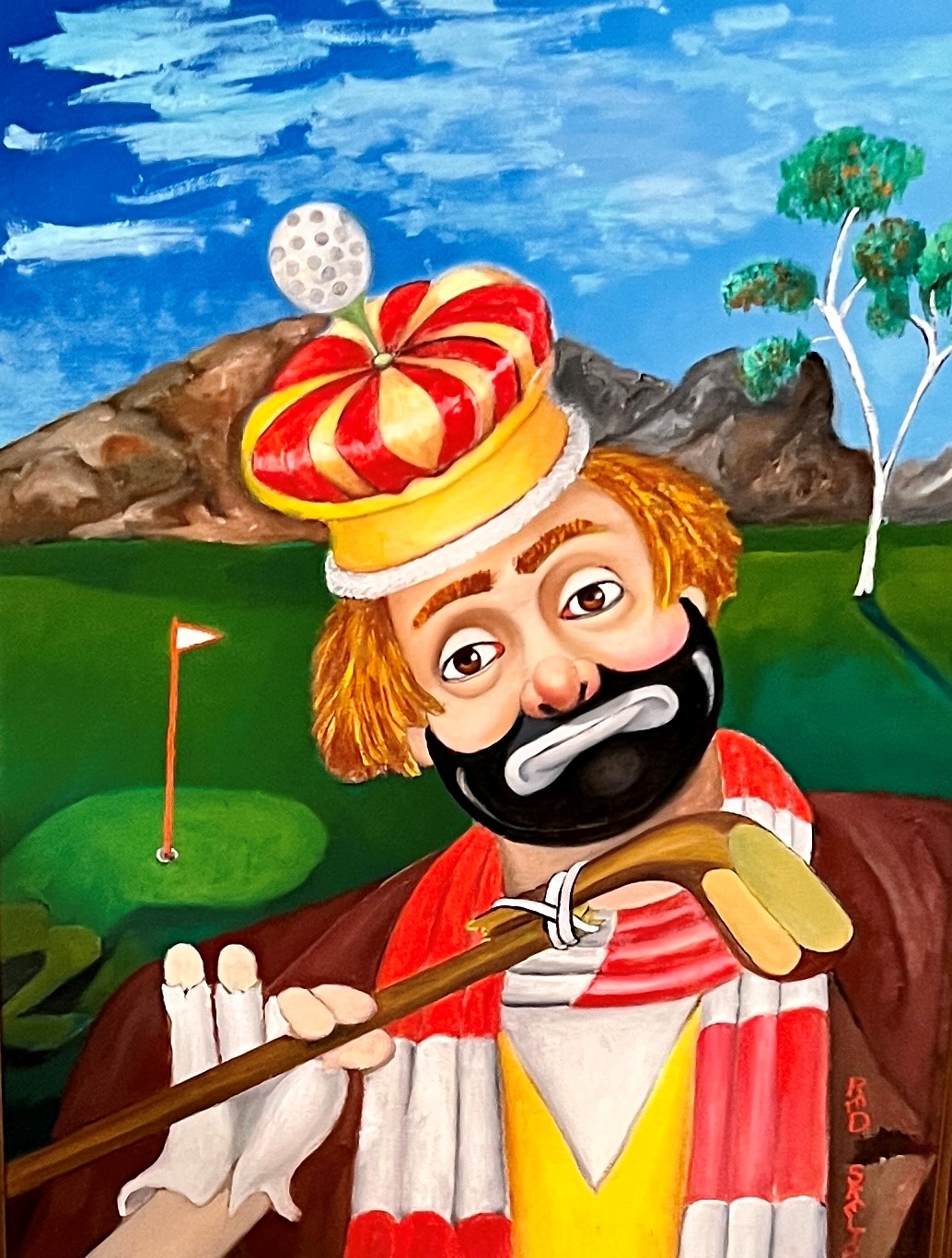 PREVIEW SALE
Friday. June 30th
12:00 pm – 2:00 pm
PUBLIC ESTATE SALE
Saturday & Sunday
July 1st & 2nd
9:00am – 2:00pm
Featuring the contents of a prominent Lady whose extraordinary collections will enchant and delight!
OPULENT ORCUTT
ESTATE SALE
_______________________
PREVIEW SALE
Friday. June 30
12:00 pm – 2:00 pm
____________________
PUBLIC SALE
Saturday & Sunday
July 1 & 2
9:00 am – 2:00 pm
____________________
440 Tallyho Road
Santa Maria, California
This attractive, spacious Orcutt home boasts an array of surprising luxuries, art, furnishings, & fine collections, each room sparking a fresh portion of the creative imagination! Experience beauty through the eyes of someone who lovingly cultivated it & lived surrounded by all its splendor! 
FINE DINING

Set of Lenox China

HELMSLEY

Imported Crystal

Goblets & Chalices

 
Massive collections of china, crystal and glassware, suitable for those who love to throw glamorous parties, but don't want to pay rental fees! For party planners and event designers who seek quality pieces to elevate any special occasion – this event has you covered! 
REGAL MID-CENTURY CHINOISERIE
China / curio cabinet fabulously decorated & ready to display your collections!
COLLECTION OF LIMITED SERIGRAPHS BY ERTE – Romain (Erte) De Tirtoff (1892-1990),Winter's Arrival & The Three Graces
Limited lithograph by MDH (Margaret) Keane (1927-), HC 10/99, dated 1986, Lady with Peacocks
 

 

READY SET

your table with

the very best

 

WALLACE

STERLING SILVER

New Grand Victorian
 

Ebonized Asian chest of drawers with ornate Chinoiserie decoration by White Furniture Company
AT YOUR SERVICE!
Are you looking for amazing artwork, but need a bit of guidance? Let our talented team of experts help! Send us an email with your wish list or a picture of your naked wall, and we will respond with options to match your needs. Think of us as your Art Concierge!
FEATURED ARTIST
Hisashi Otsuka
Born: 1947 in Japan
Renowned for: One of Japan's foremost kimono designers
SUPERB BALDWIN upright piano & bench in the Provincial style – wait until you hear the sound . . .
FURNISHINGS A tasteful mixture of traditional and contemporary Oriental furnishings adds a certain sophisticated spice to European, modern, or traditional décor, especially the chic ebonized pieces! Chinoiserie ebonized tall china/display cabinet, stunning ebonized Oriental serpentine-front deep chest of 3 drawers, contemporary Mandarin-inflected dining table with set of 6 beautiful chairs, an ebonized 4 panel room divider/screen with foliate and avian designs for that empty corner or as a room separator, a petite ebonized cabinet with gilt surfaces and graceful crane motif, and a variety of small side tables with Mandarin style brass hardware, or inlays, in a variety of shapes, plus a 4-piece tall shelving/cabinet set with modern lines but Asian detail that's super versatile. A refreshing long white bamboo-motif dresser with matching mirror, a number of glass front display shelving units and cabinets, both large and small, decorative or practical as you please, a wonderful ebonized tray-top table with hand painted accents raised on tall legs, a striking wood and brass daybed and trundle, china cabinet, buffet, display stands and cabinets, decorative hardwood desk, pair of oak file cabinets, oak dresser, mahogany armoire with 6 spacious drawers and 3 shelves, oak writing table, oak dining table with extensions and 6 fine dining chairs, 5' diameter round hardwood dining table on central pedestal, 4 tall white metal shelving units, and a beautiful selection of cocktail tables, side tables, end tables, accents for almost any home and all in good condition. 
Thomas Kinkade limited edition on canvas dated March 17, 1999, Hidden Arbor, Secret Garden Places II, in presentation frame
DÉCOR Lighting choices include contemporary floor lamps, many table lamps in glass, brass, ceramics, and even white wicker, desk and task lighting, and smaller boudoir lamps. Wide variety of striking vases and urns in art glass, Oriental ceramics, pottery, all useful and decorative. Figurative ceramics in both human and animal forms, a great collection of egg shaped decorative elements, set of large statement-making pierced blanc de chine bowl, urn, lantern, and vase, decorative boxes for you box-lovers for storage or fine tablescape décor, Howard Miller mantel clock, Chinese garden stool, Oriental and traditional wall mirrors fine enough to create a room focal point, and far too many more intriguing items to name. 
Oil on canvas by Donald James Zolan (1937 – 2009), Girl at Swan Lake
SPECIALTY CHOICES Console Baldwin piano and bench, an entire room devoted to the display of quality, elegant holiday décor – prepare to be dazzled! Lladro porcelain figures – including one extra special choice, stunning 19th C. French Boulle clock with ornate ormolu embellishments and enameled Roman numeral cartouches, Asian art-bronze figure of horse and rider, and a large bronze incense burner depicting scholar riding fish. Surprising luxury and design to be found everywhere!
 

SHOP A UNIQUE ARRAY OF ITEMS from across the globe & only found at Treasured Estates!
DINING & ENTERTAINMENT Four sets of flatware from the everyday to the formal, colorful pottery servers and bowls in the forms of fish, pumpkins, shells, cabbage leaves, bread loaf, chicken, goose, sombrero, basket and autumn veggies – have fun while serving the table! Sets of china from pastels, to pure white, a cobalt blue glassware set, and 12 place settings of the gorgeous Lenox Helmsley pattern. French crystal goblets set of 45, and tumblers set of 36, vintage crystal flutes, aperitifs, decanters, and vintage champagne "saucers," wonderful vintage bar accessories such as an entire tray of varied shot glasses, cocktail picks, stoppers, tools and utensils including shakers and strainer, olive picks, vintage ice bucket. Plus silverplate servers, chafing dishes, sauceboats, pitchers, trays, candlesticks, and wine bucket. Jewel tone cut crystal stemware, and an unusal set of 14 gold decorated wine glasses atop varied miniature porcelain figures. Plus every sort of table linen – cloths, runners, napkins – and 10 different patterns of napkin rings, vintage teacups and saucers, a pantry full of cookware, bakeware, small appliances, and a large and excellent quality assortment of specialty kitchen utensils. 
HAPPY HOUR STARTS THIS WEEKEND… Everything you need for your next soirée
THE ARTWORK Incredible selection of original oil paintings & limited edition works by Erte, Fred Stone, Salvador Dali, Hiro Yamagata, Hisashi Otsuka, Hibel, Max Karp & many others!
Collection of serigraphs, by Salvador Dali,
signed, numbered & framed.
Collection of Italian, French & Japanese
Music Boxes 
| | |
| --- | --- |
| | VINTAGE Bamboo inspired dresser, side table & mirror – Circa 1960's Palm Springs |
 

ODE TO THE GOOD

OLD DAYS . . .

We love a good romance & this vintage wedding dress is giving us all the feels!
WOMEN'S ACCESSORIES Over 100 handbags, wallets, pouches, and pocketbooks from handsome casual to dressy, over 40 pairs of women's shoes, 20 + wonderfully decorative and functional western belts, cowboy hats, and a fine array – an entire large tableful – of fashion jewelry: necklaces, bracelets, earrings, rings, beads, watches, pins and pendants. A vast selection of Hollywood style gold finished vanity trays and mirrors, soap dishes and tissue boxes, jewelry boxes, clocks, jars, scent bottles, and stands. Instant elegance for your everyday toilette! Don't overlook the oh-so-feminine vintage wedding dress in layered tulle with princess neckline. 
CHRISTMAS IN JULY shop an extensive collection of premium seasonal décor!
 #TREASUREDESTATES
share your Estate Sale finds
THERE IS MORE TO SEE
follow our socials for daily updates 
 

COUPON

Loyal Customers

Take 10% Off One Item

Valid through July 1st, 2023

 

 

 
"ALL THAT GLITTERS"
ESTATE JEWELRY SALE IN SOLVANG
PREVIEW SALE
Friday. August 18th
12:00 pm – 2:00 pm
PUBLIC ESTATE SALE
Saturday & Sunday
August 19th -20th
9:00 am – 2:00 pm  
Featuring the extraordinary collections
of three prominent Estates with several
hundred pieces offered for sale
THE RIGHT TEAM MAKES
ALL THE DIFFERENCE
A boutique real estate brokerage with a team of agents, designers & strategists dedicated
to the success of each client
FOR SALE
PRICE IMPROVEMENT
1073 Fredensborg Canyon Road, Solvang
JUST SOLD
1485 Aarhus Drive, Solvang
Congratulations to Shannon & her team
for another successful transaction!
EXECUTIVE OFFICE SUITES
Oak Street Professional Building
1610 Oak Street. Solvang
One Executive Office Space Remaining!
SHANNON COLLISON
Realtor CDRE 00498188
Over 40 Years of Dedication
to the Sale of Real & Personal Property
PUT OUR TEAM
TO WORK FOR YOU
AT THE HELM Treasured Estates Premier Properties is headed by our very own Shannon Collison, Realtor CDRE 00498188, member, National Association of Realtors ®, California Association of Realtors ®, Santa Ynez Valley Association of Realtors, Santa Barbara Association of Realtors.
TEAM DEDICATION By merging our exceptional estate sale services with Shannon's residential properties experience, our clients benefit from our broad experience combined with intimate local insight. Our personalized approach, reputation, and extensive network afford us the knowledge and access to numerous off-market properties.
EXCLUSIVE BENEFITS FOR BUYERS & SELLERS  
Our innovative marketing and sales approach creates a recipe for success. Let our dedicated in-house team provide professional staging and photography to make your property look its very best. Our streamlined process allows us to offer complimentary curating and customized personal property management. Receive preferred rates with a number of our home design providers.