COTTAGECORE CHARMER, LOS OLIVOS ESTATE SALE
September 22

-

September 24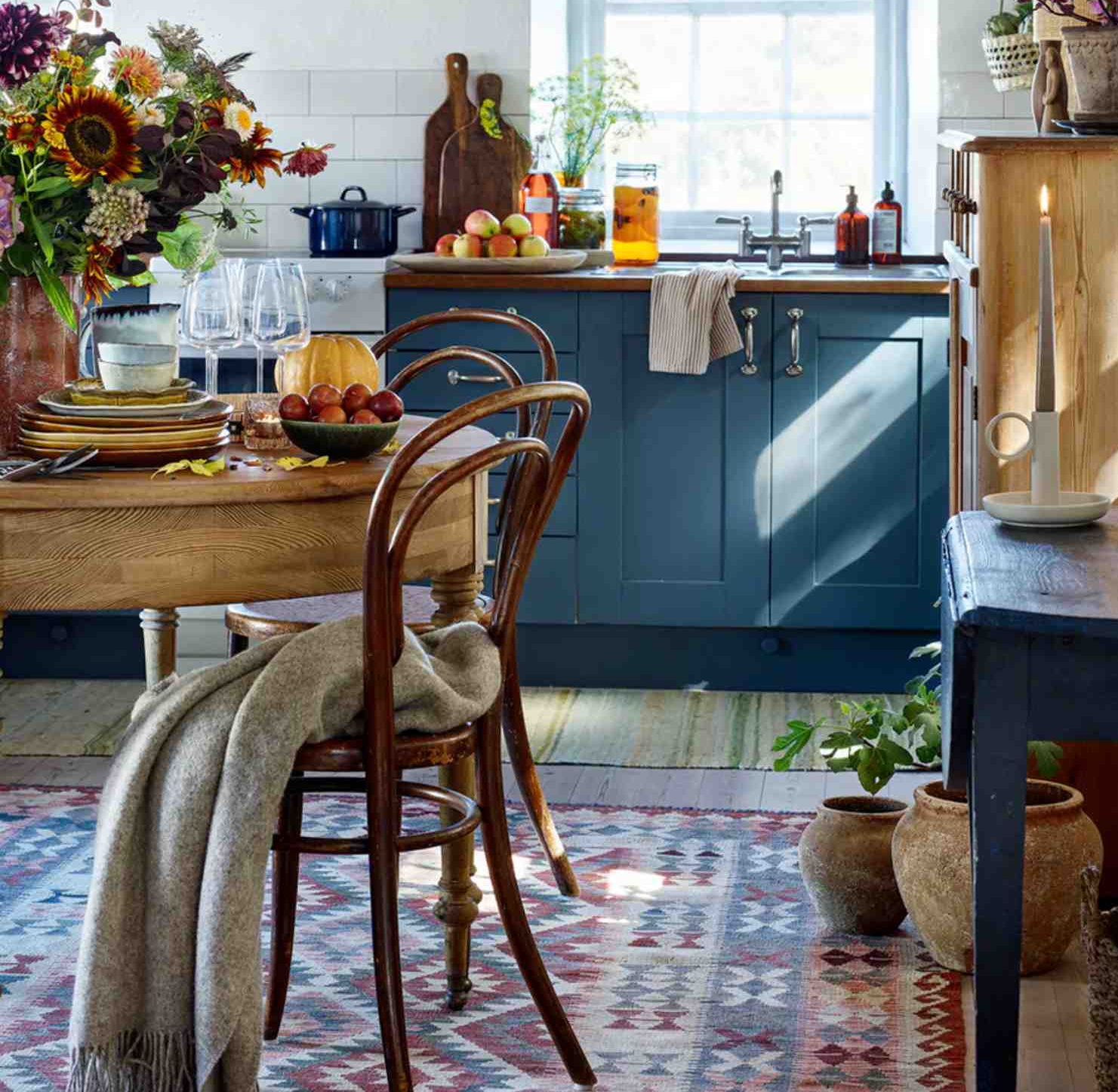 Featuring coveted collections, bespoke pieces, heirloom quality furnishings and the beauty of a well appointed home!    
PREVIEW SALE Friday. September 22. 2023  12:00 pm – 2:00 pm   
PUBLIC SALE Saturday & Sunday. September 23 & 24. 2023 9:00 am – 2:00 pm 
GENTEEL. STORIED.
INTRIGUING.
LOS OLIVOS
ESTATE SALE
___________________
PREVIEW SALE 
Friday . September 22
12:00 pm – 2:00 pm
____________________
PUBLIC SALE 
Saturday . Sunday
September 23 & 24
9:00 am – 2:00 pm
____________________
2949 Alta Street
Los Olivos, California
A luxurious modern 
cottage plays homage to its deep and pedigreed roots.
Offering the refined taste of multi-generational heirlooms, exquisite family acquisitions curated from Chicago to Palm Beach to Manhattan, stylish interior furnishings and appointments, and "collections" so wonderful they might convert you from an admirer to a collector!
IN GOOD SPIRITS timeless set of Alana Waterford Crystal
COTTAGE PERFECTION set of CHURCHILL English China in "Tonquin Brown"
PATIO & GARDEN a large, attractive selection of mature plants in quality terracotta pots: lime, lemon, and Meyer lemon trees, blooming roses, many boxwood plants, pretty geraniums and alstroemeria in bloom, rosemary, lavender and more. Many in very substantial pots for instant garden focal points. Inviting white outdoor bench and assorted accessories and décor; 3 round patio table and chairs – 2 mesh top tables in a lovely shade of green with vintage and artfully matched chairs and side tables; 2 slatted teak lounge chairs with detachable leg rests; classic cement birdbath on tapered fluted base; pair of high back teak lounge chairs; ivory polychromed metal octagonal side tables and 4 vintage ivory folding slatted chairs; various small stands and benches; an open metal obelisk for vines; outdoor wicker modern sectional sofa; garden tools, accessories, tin tubs, covered bins and tray; succulents, herbs and more in smaller pots, and other intriguing examples of garden décor!
THE FRUITFUL TABLE set of Richard Ginori Italian china in "Antico Doccia"
THE FURNISHINGS love-at-first-sight mid-century fern green polychromed twin bed set in "bamboo" rattan and wicker with Asian influenced hardware, tall 5 drawer dresser, and 2 drawer nightstand; contemporary daybed fully upholstered in fine flax plaid with bolsters and trundle and even matching sheets; luscious pair of soft Bergère chairs in petal pink and vine patterned fabric with matching ottoman, petite antique French writing desk detailed with inlays, ormolu, galleried marble top – a dream! A modern tufted linen settee that is at home in the bedroom, the study, or the living room; low profile mid- century style leather sofa; choice of drop leaf tables in antique Irish pine, mahogany or rustic unfinished pine; charming round hand painted and distressed dining table with glass center – and 4 polychromed wood chairs that coordinate! A pair of ornately inlaid round side tables with brass lion's heads for that dramatic living room or office; oversized and amazing square hassock in coarse weave southwestern motif upholstery; polished hardwood dining table on turned legs with 2 large extensions and handsome coordinating chairs; stately display/china cabinet, lighted interior glass shelving with plentiful storage below; pair of linen upholstered barstools – fresh and modern; pair of petite antique Windsor chairs; a beautiful mid-century Canterbury; charming bistro table and 2 chairs in iron frames with woven reed seats and top; various decorative benches – one upholstered with polished swans' head detail, the other a petite black and gold iron delicacy! Chinese Chippendale cocktail table with appealing masculine mood, and a large square, hand painted, distressed coffee table in ivory and natural pine. A fine assortment of small cabinets, occasional tables, cupboards, end tables, and other finishing touches and upgrades for the home.
RADIANT. REVIVAL. CLASSIC.
IN THE KITCHEN a large set of ruby glass goblets and wine glasses set a table aglow, just as the large set of cobalt blue glass coffee mugs makes for a bright breakfast table. Enjoy the vintage barware, shakers, decanters, glassware and implements plus a big gorgeous silver cocktail serving tray, and a fine set of Waterford crystal stemware. Numerous large sets of sterling silver flatware, and a vast lovely collection of silver plate servers and accent pieces. Generous selection of interesting vintage and antique napkin rings, plus varieties of Pimpernel placements, dining linens, and surprises in every nook.
ENTERTAINING

RSVP . . .

Accessories for your

next soiree
Whimsy abounds in colorful plant and animal pottery pieces: traditional pottery in bright oranges, yellows, and greens, plus serving and staple pieces in the form of, or decorated with, cabbage leaves, pumpkins, squashes, melons, strawberries, aubergines, lemons, apples, pineapples, peppers, and asparagus stalks! The pitchers are especially wonderful. Also find Le Creuset cookware and mugs, Kitchenaid mixer, Chemex drip coffee maker, small food processor, mandoline, a set of Pyrex baking dishes, set of 3 wonderful Gibson ceramic mixing bowls, and various cookware.
March 1956

Ode to the

"Good" Wedgwood

Impressive (for many reasons) set of Wedgwood "Whitehall" fine English china banded with signature gold grape leaves.
 

SLEEK & UNIQUE

Fine Collectibles For

The Historied Home

 
SET of HEREND

Basketweave China
CULINARY, DINING & ENTERTAINING
Step up your special occasion and everyday table with China by Herend, Wedgwood "Whitehall", (both in beautiful gold and white patterns), Lenox "Harvest," Pickard, Johnson Bros "Friendly Village," Churchill "Tonquin Brown", Gibson, Pagnossian Italian ironstone, and an oo-la-la delicate set of super-fine Richard Ginori China in his "Antico Doccia" pattern. Love a traditional chocolate set? See the large beautiful yellow Limoges set with all the pieces. Numerous fine sets of sterling silver and silver plate flatware by various well known manufacturers, most in storage boxes, and also a delightful selection of quality travel and antique specialty spoons – many in sterling – including a number of small sets.
Framed Mixed Media, Acrylic, Charcoal & Ink on Canvas by Local Artist Bettina Norton
"Trust" 60″ x 48″
THE STATELY PLATE set of PAGNOSSIN Italian Ironstone
SEASONAL STAPLE set of Lenox Harvest china
ASK THE EXPERTS
The Canterbury
a brief history
THE CANTERBURY Long considered a status symbol in wealthy American homes, the Canterbury originated in 18th c. England and is a low, open stand separated into compartments by vertical slats, usually raised on castered feet, and often containing a slim lower drawer. Originally designed to hold sheet music, or plates and table serving ware, it is most now most often used as a handsome book or magazine holder.

 
DÉCOR & ACCENTS a rare and amazing pair of large Lalique crystal swimming swans on a mirrored "pond" base, a silky-smooth reclining Baccarat crystal Jaguar, and a striking, highly textured Lalique eagle head, plus numerous other charming glass and crystal figures by good makers. Statement mirrors from a heavy black framed wall mirror to the most detailed gilt carved antique with large crested top, and a pair of antique Venetian carved wood framed mirrors – a soft but confident design statement; two intriguing brass 3-light wall sconces with classical faces and beaded shades. Area rugs in silk, wool, and other fibers, both traditional, oriental, and modern, from small entry size to room sized, indoors and out. 
Lighting choices include almost a dozen fine table lamps in brass, wicker, glass, painted ceramics (with hand painted metal shade), and a handsome Bouillotte lamp to add gravitas to your office, plus a vintage pottery celadon horse head converted to a table lamp (see it with the rattan bed set!), several pairs of fetching boudoir lamps in sleek or lattice brass, and floor lamps from a converted large brass altar candlestick, to a sleek Mario Buatta for Fredrick Cooper faux-bamboo brass lamp with metal shade. 
An extravagant Heart collection in various materials – oh, the ideas, the gifts! A decorative egg collection that must be seen for the beautiful and satisfying treat that it is. And a large collection of tiny ceramic boxes, each different and highly detailed. Impressive set of boxed American Library classic books, to instantly create a library or simply to decorate. Every manner of attractive vases, candlesticks and fine brass candelabra, plus a shining brass umbrella stand filled with umbrellas and walking sticks, plus so very many decorative shapes, figures, and curiosities that make a mantle or shelf or entry table spring to life! 
Collection of 19th Century Vanity Fair distinguished gentlemen prints by Spy
Oil on Canvas by Giulio di Girolamo (1902-1998), Portrait dated 1945, Roma
GREAT STYLE

Starts Right Here
SUIT YOURSELF A large collection of fine men's accessories, including cufflinks – from Tiffany to just-for-fun choices; an abundance of wonderful silk pocket squares, men's belts, and more. 
IT'S THE LITTLE THINGS

Waterford Biscuit Jars
THE COVETED set of Johnson Bros English
China, "The Friendly Village"
FROM THE FARM … The Backstory: "It was in northern Illinois, Ogle County – one of my great-grandfathers homesteaded that land. It became a grade-A dairy farm ("Prairie Home Farm") that continued through my high school graduation. The long flat drawers contained records on the cows – which were maintained by drawing large pictures of the cows (Holsteins) with their markings which are as unique as finger prints – then everything that happened in the life of the cow was written on the page with the picture… birth, breeding, heifers, milk output, veterinary visits, everything. "
REVIEW
TREASURED ESTATES
Your Estate Sale Concierge!
Enjoy our Estate Sale events?
Had a pleasant experience with one of our Team Members?
Found an instant heirloom at the sale that made you smile?
Please Post a Google Review
& Share Your Thoughts
We appreciate our loyal customers!
PALM BEACH GREATNESS dreamy vintage bamboo & rattan bedroom set with pagoda shaped twin headboards
Salvador Dali Limited Edition "The Mystical Rose Madonna" 211/300, signed in print and in pencil
ART grand framed print of antique architectural drawing of the Basilica of San Lorenzo in Florence, framed example of fine art photography, set of 6 Vanity Fair English Gentlemen drawings in wonderful frames by SPY, large bucolic oil on canvas landscape, portraiture, antique lithographs of Amsterdam etchings, religious iconography, a very large (4' x 5') original mixed media equine painting "Trust," by local artist Bettina Norton, framed pair of antique prints of palm trees inscribed to royalty, local landscapes, large blue abstract by Williams, and many other genres and sizes. 
THE USEFUL sporting items & travel bags, executive furnishings, quality table & bed linens, holiday décor, practical niceties such as electric fans, picture frames, exercise accessories, books & garage discoveries.
FOR THE POTTER kick wheel with adjustable seat & workspace for tools
 #TREASUREDESTATES
THERE IS MORE TO SEE!
Follow our socials for daily updates. 
 

 

COUPON

Loyal Customers

TAKE 10% OFF

One Item.

Valid For September 22 & 23, 2023

 

 
THE ROUTE
2949 Alta Street
Entrance on Jonata Street
SAVE THE
ESTATE SALE DATES
We Are Passionate About
Exceptional Estate Sale Events!
ANNUAL
BARN & GARDEN
ESTATE SALE
PREVIEW SALE
Friday . September 29
12:00 pm – 2:00 pm
PUBLIC ESTATE SALE
Saturday . September 30
9:00 am – 2:00 pm
Shop a massive outdoor area filled with barn relics, architectural finds, vintage garden items, courtyard statuary,
potted plants, ranch items & unusual discoveries!
"ALL THAT GLITTERS"
ESTATE JEWELRY SALE
SOLVANG
PREVIEW SALE
Friday . October 20
12:00 pm – 2:00 pm
PUBLIC ESTATE SALE
October 21 & 22
9:00 am – 2:00 pm
Featuring the extraordinary collections
of three prominent Estates
with several hundred
pieces offered for sale.
HOLIDAY ESTATE SALE
EVENT . SOLVANG
PREVIEW SALE
Friday . November 3
12:00 pm – 2:00 pm
PUBLIC ESTATE SALE
Saturday . November 4
9:00 am – 2:00 pm  
A seasonal shopping event filled with décor, gifts, fine jewelry & objets d'art found only
at Treasured Estates. 
PREMIER PROPERTIES
THE RIGHT TEAM MAKES
ALL THE DIFFERENCE
A boutique real estate brokerage with a team of agents, designers & strategists dedicated
to the success of each client.
FOR SALE
PRICE IMPROVEMENT
1073 Fredensborg Canyon Road
Solvang
SALE PENDING
84 Manzanita Drive
Solvang
SOLD
440 Tallyho Road
Santa Maria
Congratulations
to Shannon & her team
for another successful transaction!
SOLD
211 Deming Way
Buellton
Congratulations
to Shannon & her team
for another successful transaction!
EXECUTIVE SUITES
Oak Street
Professional Building
1610 Oak Street . Solvang
SHANNON COLLISON
Realtor CDRE 00498188
___________
Over 40 Years of Dedication
to the Sale of Real & Personal Property
_________
PUT OUR TEAM
TO WORK FOR YOU!
AT THE HELM Treasured Estates Premier Properties is headed by our very own Shannon Collison, Realtor CDRE 00498188, member, National Association of Realtors ®, California Association of Realtors ®, Santa Ynez Valley Association of Realtors, Santa Barbara Association of Realtors.
TEAM DEDICATION By merging our exceptional estate sale services with Shannon's residential properties experience, our clients benefit from our broad experience combined with intimate local insight. Our personalized approach, reputation, and extensive network afford us the knowledge and access to numerous off-market properties.
EXCLUSIVE BENEFITS FOR BUYERS & SELLERS  
Our innovative marketing and sales approach creates a recipe for success. Let our dedicated in-house team provide professional staging and photography to make your property look its very best. Our streamlined process allows us to offer complimentary curating and customized personal property management. Receive preferred rates with a number of our home design providers.