COPENHAGEN POP-UP ESTATE SALE
February 18, 2021

-

March 8, 2021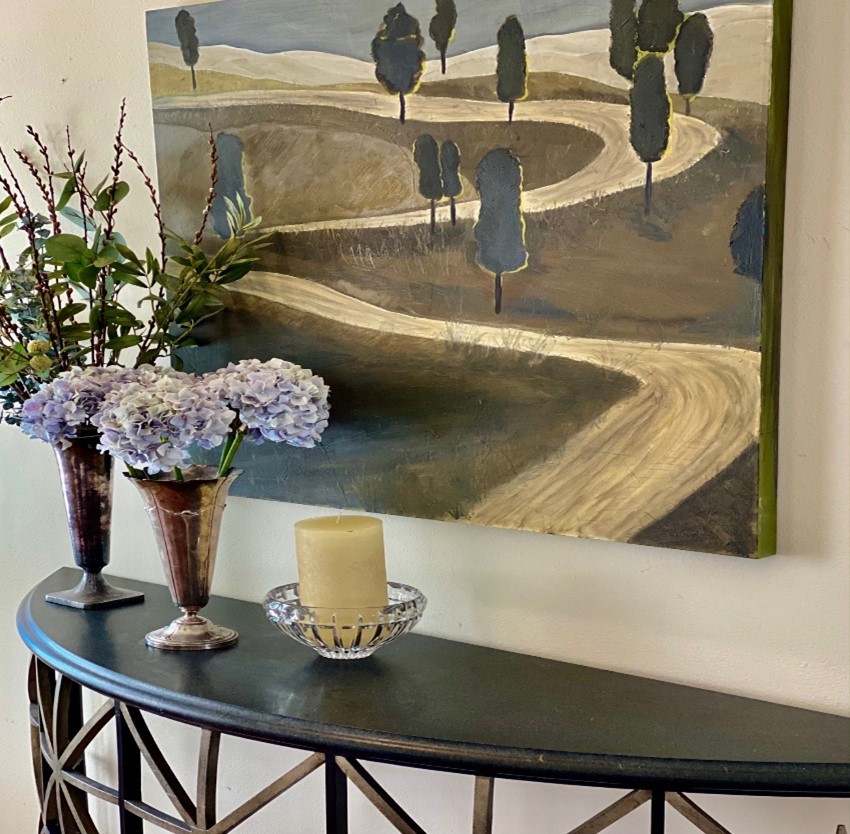 Tuesday – Sunday 11:00am – 3:00pm
1693 Copenhagen Drive, Solvang
*SALE EXCLUDES FINE JEWELRY
Three thousand square feet. One week to go. 
Impressive inventory at 50% Off! 
Console tables – instant style statements – mid century,
gilt carved, contemporary, travertine & rattan, many finishes.
Several unusually lovely hanging stained glass pieces from arts and crafts to floral designs that glow in a large window.
FOLLOW US ON FACEBOOK & INSTAGRAM
Lighting in mercury glass, Imari porcelain, plus blue and white Asian porcelain urn styles, iron, ceramic, hammered metal – for floor, table, desk and bedroom. Rugs! Rugs! Rugs! Traditional, chunky sisal, monochromatic, Persian, Kilim, modern, whimsical, colorful, silk, wool, rustic fiber – room size to coffee table size. Open up a room with mirrors, in every period and size – refined neoclassical, large gilt or black framed choices, ranch style, Rococo revival, pivoting chrome bathroom mirrors, pair antique pier mirrors, oval, triangular, square and rectangular.
So, so many high quality throw pillows in bright modern prints, lux vintage styles, indoor & outdoor fabrics, in sets and complementary designs…instant home updates! Tall sturdy wood bookcases, Canterbury magazine rack, delightful rotating bookcase, tall "industrial chic" iron rack with wood shelving. Display furnishings – easels, lighted wood and glass cabinetry, antique oak and glass retail case, hanging vitrines, corner display cabinets, oak and glass display boxes, decorative boxes. 
*Sale excludes fine jewelry. Red dot items 25% Off! 
Be poised to entertain with beautiful barware by famous makers, china (including a delicious Copeland Spode set!), candelabrum, votives, centerpieces, chargers, runners, napkins and fun napkin holders, cloths, gorgeous faux florals, greens, and topiary, sets of vases, and a selection of great looking contemporary or traditional dining tables. French wire candle chandeliers, a grand wood bead chandelier, and pair of large modern, mirrored chandeliers. Containers and planters and vessels – so many colors, sizes, and materials! 
50% OFF SALE FOR THE FINAL WEEK! 
Includes new & remaining items!
Amazing selections at unbeatable pricing. 
Three thousand square feet. One week to go. 
Impressive inventory at 50% Off! 
BUILD A GREAT COLLECTION of anything you love. 
There is no wrong way to decorate if it brings joy, impact,
and interest into your space!
Dressers and chests of drawers from a petite shabby chic dresser to a contemporary pair of stained pine dressers, also oak and mahogany. Monterey style 5 piece bedroom set.
Fine investment quality antique disc or cylinder
music boxes, plus antique clocks – tall case, wall,
and mantel style courtesy of Renaissance Antiques.
Original artwork and sculpture to suit the modernist or classic taste.
Handsome vintage and antique trunks – a strong selection – for a coffee table, toy chest, linen storage and more. Side and occasional tables in wide choice of styles both decorative and functional. Desks and wonderfully detailed secretaries, beautiful vanity table, and a fine Spanish Colonial revival carved writing table. Benches, ottomans – great pairs with matching pillows – stools, and 2 sets of small focal point chairs in animal print, and a pair in copper toned metal. A French antique rattan settee and side chairs with exquisite cushions. Feminine upholstered benches for vanity or boudoir.
Tuesday – Sunday 11:00am – 3:00pm each day
50% OFF SALE FOR THE FINAL WEEK! 
Racks of fine women's clothing, scarves, designer shoes including Gucci and Manolo Blahnik, fine bags and accessories, and jewelry in every category from costume to fine, ethnic to trendy.  
Collection of antique hand woven Guatemalan Huipil textiles – tunic-like garments woven in cotton, wool, and silk blends masterfully created in the folk tradition with elaborate embroidery.
Three thousand square feet. Final week. 
about offering exceptional Estate Sale Events!
Thank you to the Nielsen Family for sharing their historic space to make this event possible. What an incredible opportunity – this well known spot in the heart of Solvang, under the arcade of arches, steeped in history. (The building dates from 1911, the year of Solvang's founding!)  
For more information about this available commercial space contact:
Radius Commercial Real Estate 805.569.6464
We are thrilled to feature a selection of items from the iconic
Renaissance Antiques. Widely renowned – literally worldwide! – for their superb collections of high end antiques (especially rare clocks, watches, and fine music boxes), their encyclopedic knowledge, and their keen eye for treasures, Ron and Julie Palladino are the reason many loyal customers have repeatedly made the trip back to Solvang … for 46 years!  Entering the doors of Renaissance Antiques is genuine enchantment, and a portal to a more romantic and beautiful world.
496 First Street, just across from Solvang Park.
PARKING INSTRUCTIONS
1. On
East on HWY 246 / Mission Drive
Turn right on Alisal Road.
Destination will be one door off the corner of Alisal Road & Copenhagen Dr.
Please park in the Public Parking Lot on Alisal Road.
Please park respectfully with regard to both sale attendees and neighbors.
1693 Copenhagen Drive . Solvang . CA
SAVE THE ESTATE SALE DATE
Five generations of family heirlooms gathered from years of living in and travelling to distant and sometimes exotic places…and the result? The finer elements of a traditional American 19th-20th century home plus touches of England, Borneo, Venezuela and Hong Kong.
Galleried walls of art. Endless garden elements.
1728 COTTONWOOD STREET . SOLVANG
3377 CIMARRON DRIVE . SANTA YNEZ
THE RIGHT TEAM MAKES ALL THE DIFFERENCE
A boutique real estate brokerage with a team of agents, designers, and strategists dedicated to the
AT THE HELM
 Treasured Estates Premier Properties is headed by our very own Shannon Collison, Realtor CDRE 00498188, Member, National Association of Realtors, California Association of Realtors, Santa Ynez Valley Association of Realtors, Santa Barbara Association of Realtors.
THE DREAM TEAM 
By merging our exceptional estate sale services with Shannon's residential properties experience, we offer the client local market expertise and unique services to optimize the market positioning of the properties we list for sale. 
EXCLUSIVE BENEFITS FOR BUYERS & SELLERS 
We offer a dedicated in-house marketing team that provides professional staging and photography to make your property look the very best. We simplify the process with complementary curating and customized personal property management. Receive preferred rates with a number of our home design providers.